Strengthening Christian Schools and Equipping Christian Educators
Welcome to Association of Christian Schools International ACSI
The Association of Christian Schools International (ACSI) is a Christian educational organization. Since 1978, ACSI has advanced excellence in Christian schools by enhancing the professional and personal development of Christian educators and providing support functions for Christian schools.
The Association of Christian Schools International (ACSI) is a global Christian E
ducational Organization. ACSI is a non-denominational organization. it was
founded in 1978 in the USA, with our Head Office in Colorado Springs. We have o
ffices in 106 countries world-wide assisting more than 25, 000 Christian schools
that includes 5, 5 million students globally.
Do you desire a flourishing Christian school with biblical integration? Do you know that having a Christian school name is not enough to be addressed as Christian school? There are requirements and standards of running a Christian school. Connect with us today
Our doors are always open for you and your team members. Let's walk you through our flocks as you find answers to your questions.
To every venture, there is a demand; a price to pay. Many opportunities and privileges require a token called subscription fee. Get access to our various platforms and opportunities with your annual due and see your school flourish beyond your wildest imagination.
Join our family today and experience that leap into desire school of yours. We have different training modules ranging from Orientation training group, subscribers training group, Kingdom School Institute, just to mention but a few. You are welcome to our community of like-minds.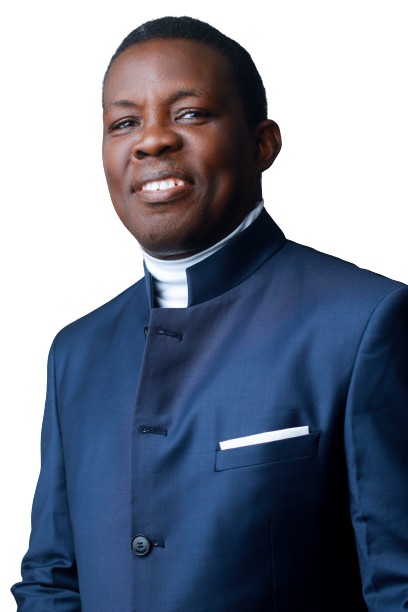 I welcome you to this big family concerned about raising Godly generations. It is not gainsaying the fact that good values are becoming eroded in our society, service to humanity is seen as was waste, corruption is seen as normal, purity and chastity are becoming old fashioned and our children are conforming to the world, rather than to the image of Christ. If we do not RAISE them for CHRIST, Police will ARREST them for CRIME. ACSI Nigeria is therefore committed to equipping Christian schools and educators to help them deal with today's challenging times characterized by seismic cultural shifts and disruption.
Today and into the future, we will continue to assist, encourage and develop:
v  Schools that contribute to the public good through effective teaching and learning and that are   biblically sound academically rigorous, socially engaged and culturally relevant; and
v   Educators who embody a biblical worldview, engage in transformational teaching and discipling, and embrace personal and professional growth.
vOver the past two years, ACSI globally has diligently sought the Lord's guidance through prayer, and is now positioning under three pillars: Advancing, Access and Advocacy;
ADVANCING – Leading Christ-centred education toward excellence and flourishing – Making Christ-centred education available and flourishing
ACCESS – Making Christ-centered education available and obtainable
ADVOCACY – Promoting and protecting Christ-centred education for today and tomorrow
Martin Luther (16″ Century) was apt in his statement quoted below:
"I am much afraid that schools will prove to be great gates of hell unless they diligently labour in explaining the Holy Scriptures, engraving them in the hearts of youth. I advise no one to place his child where the Scriptures do not reign paramount. Every institution in which men are not increasingly occupied with the word of God become corrupt".
If you therefore desire a Christ centered education where your children will graduate as salt and light of the world, I invite your school to join ACSI Nigeria and recommend our registered member schools for your children. You can also partner with us in the achievement of this vision.
"It's been a great privilege to be part of the Association of Christian Schools International (ACSI). We are doing a great work in ACSI NIGERIA.
Meeting other Christians in the profession has been very impactful. The prayer altars have been vibrant. The trainings and conferences especially the South-west conference on the theme; "Teaching for Eternity" have been impactful. The conference was a reminder that this work is more than secular education but a platform to raise kingdom ambassadors. I want to assure you that ACSI is a place to be and you are welcome on board.
Thank you"
Evangelist Lillian Bademosi,
ACSI Nigeria Oyo
State Coordinator
"We have this testimony that ACSI and our attendance to the several training sessions of ACSI has largely helped us in our stride towards attainment of our vision which is "Educational, Morals and spiritual Excellence in Christ". We are also ACSI Path to School Improvement – certified.
We are very grateful to ACSI for the great work, which is done in Christian Schools.
Thank you"

Mrs. Chinyere Uchenna Ordu,
Principal, ArchDeacon Crowther Memorial Girls' School.
"ACSI is undoubtedly the best for it's commitment and responsibility towards teachers and school."
"What I am today is because of the Association of Christion Schools International. The leadership are very helpful and committed towards teachers."
ACSI exists to strengthen Christian schools and equip Christian educators worldwide as they prepare students academically and inspire them to become devoted followers of Jesus Christ.
"A good teacher is like a candle—it consumes itself to light the way for others." –Mustafa Kemal Atatürk The Kingdom School Institute organized by ACSI
Read More »